Hello,
As you may know, I'm living in the upper level (3rd floor above garage and 2nd level) of Reinhardt which is coming along nicely… finally got the right furniture arranged in a way that makes the large L shaped space look halfway decent. I need more art and plants and fine tuning but it's very close.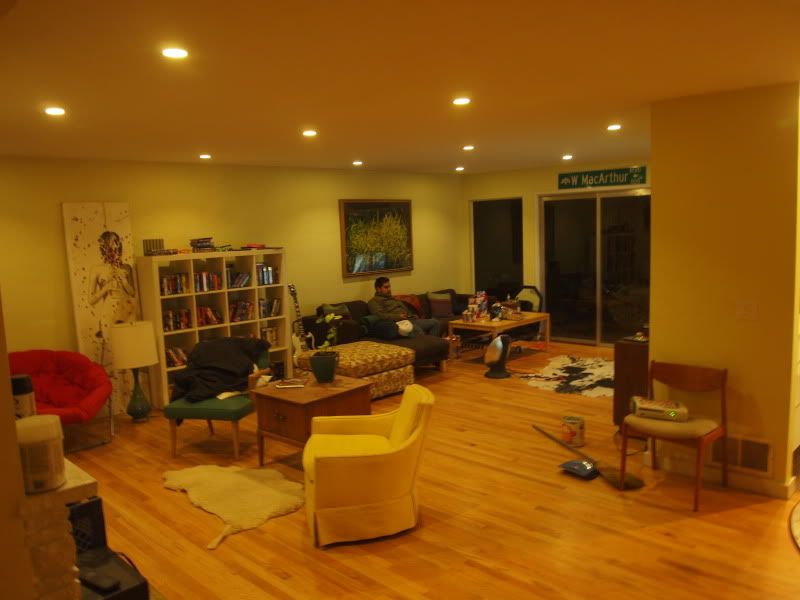 The lower level, on the other hand, is a big mess. Originally a dance studio, the place was outfitted without much besides a split bathroom, a corner kitchen and asbestos everywhere! The ceiling had popcorn ceiling tiles, which had been leaked through and were crumbly so those had to go. The floor has 9″ vinyl-asbestos floor tile glued to the slab foundation floor so we'll go over the top with click flooring and underlayment.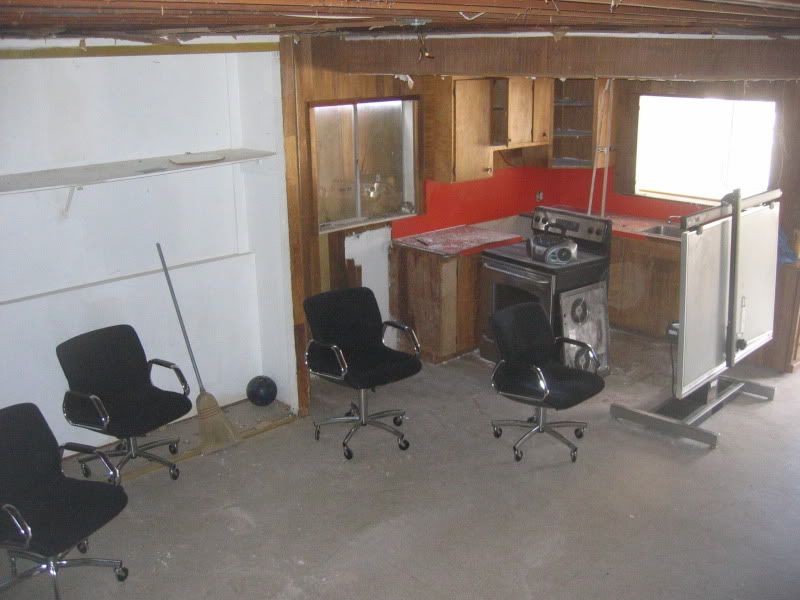 Next we put up a crapload of florescent can lights (1 "CL"=20 lights in this case) and 3 way switch circuits up the wazoo. The lighting design is similar to upstairs (read "coherence"). I am very pleased with the way that the all the lights and switches have dramatically improved functionality of the lighting in that space. Then we had some drywallers come in and hang 5/8″ drywall over 1/2″ soundboard (for soundproofing). I even kept the eiling detail intact because it helps to frame the kitchen and it's a fun, original detail. The whole thing is looking promising and I'm so excited to design this space more. I'm going to go with a funky-fresh 50s modern look on this level.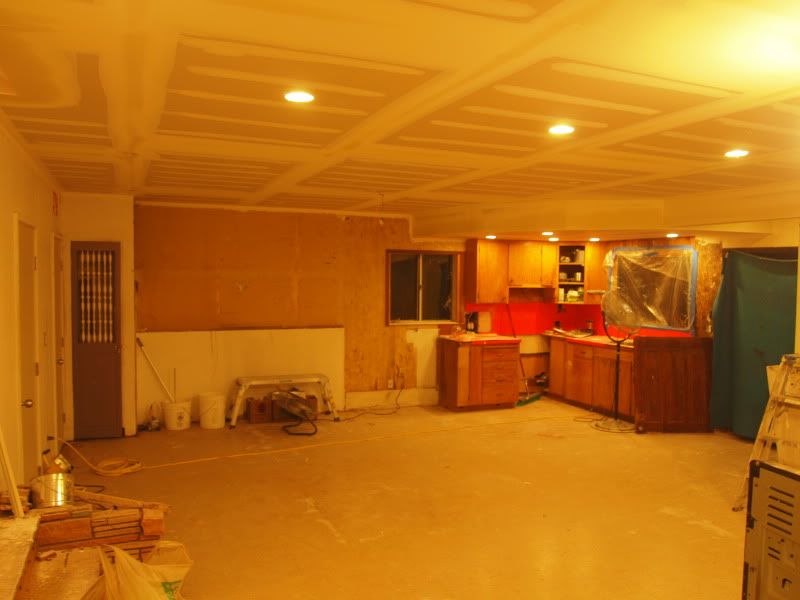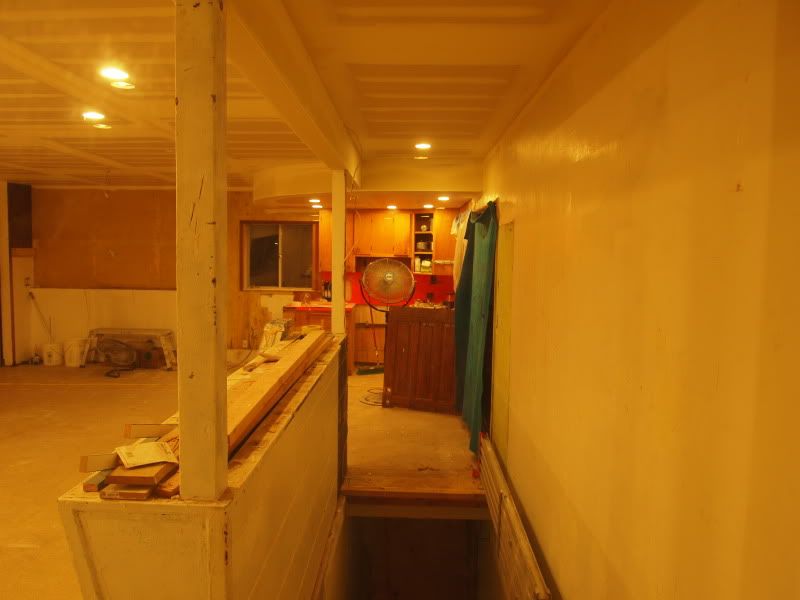 Here's a little side note: the hot water heater and furnace needed to be replaced. I got a "pre-owned" 50 gal. (40 is standard) which you can see here, and a 95% efficiency furnace. For now we're going to use the original asbestos ductwork because damn it's cold here but eventually most or all of it should be replaced.