I will admit it: my house is ugly. Really ugly. But that's all about to change. The weirdest thing about the face of my house is the illegal sunroom built over the upper deck. See it here: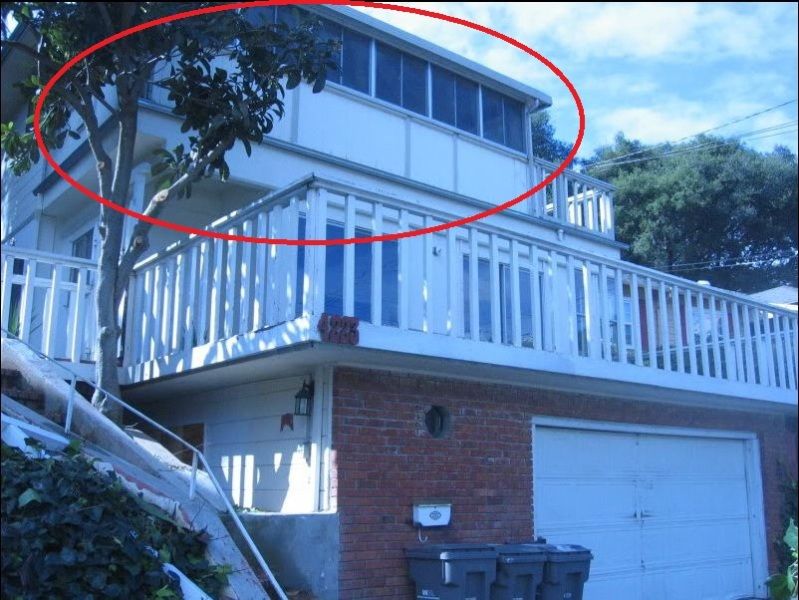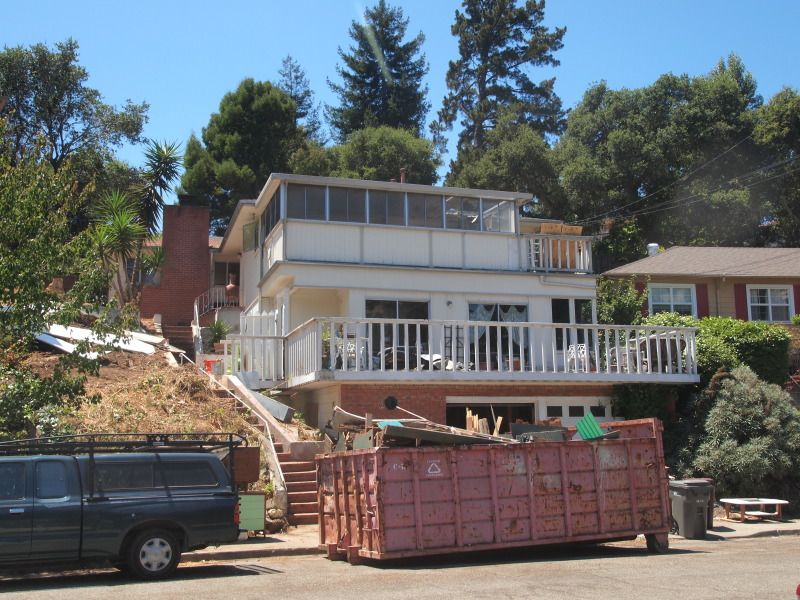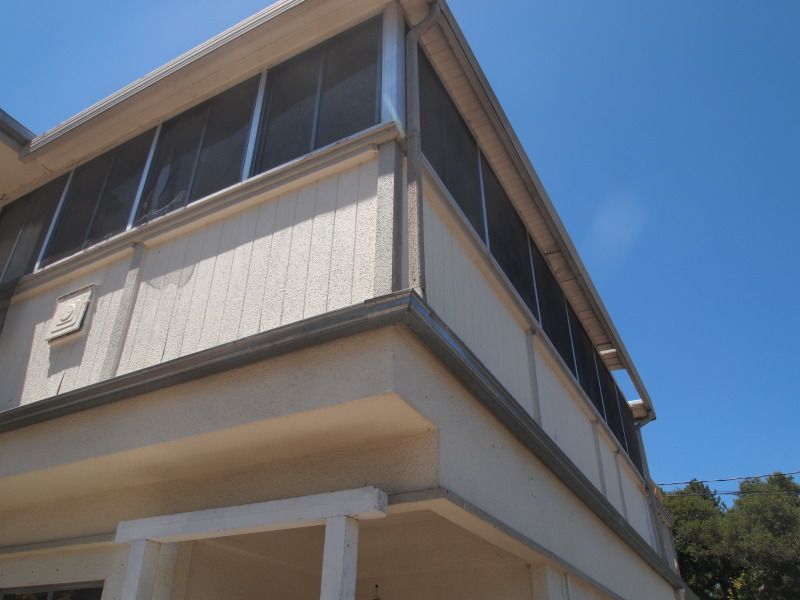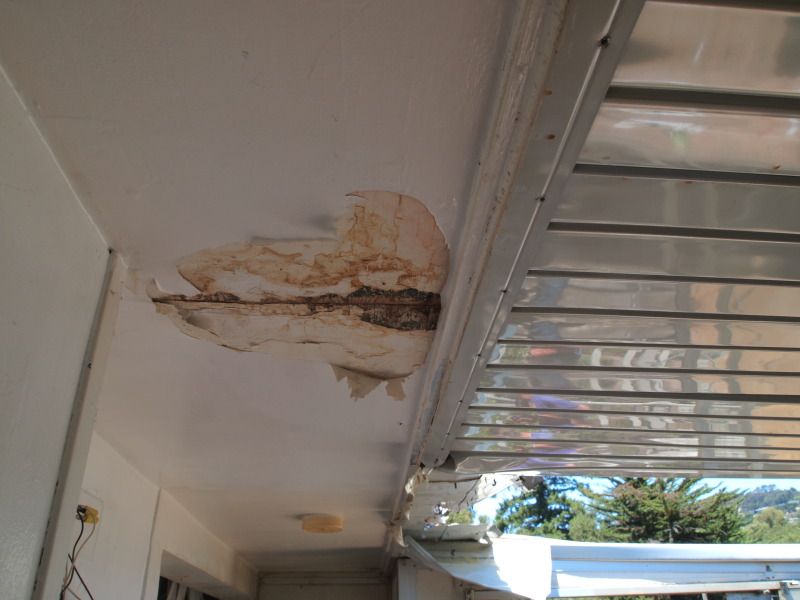 Above you can see where the crappy sunroom connects to the original front of the house. The roof was not built properly and it has been leaking.
From what I can tell the house was originally built in 1954 with one HUGE lower deck. Then in the 60s, a room was added to the lower deck with a deck on top of it, creating the awesome two tier front decks. A small kitchen was also added at this point, creating a LEGAL in law unit downstairs, which is lucky because the neighborhood is zoned for SFH (single family homes) only so I am probably one of the only people in the area with two legal kitchens.
Anyway, we want to restore the double deck to similar to the way it did in the 60s. Here's a simulation:


The arrow is pointing to a missing corner that was originally for a walkway onto the deck. We ultimately removed this cut-out and split the long room into two bedrooms.
Here's the first page of the permits:
reinhardt1
Demolition: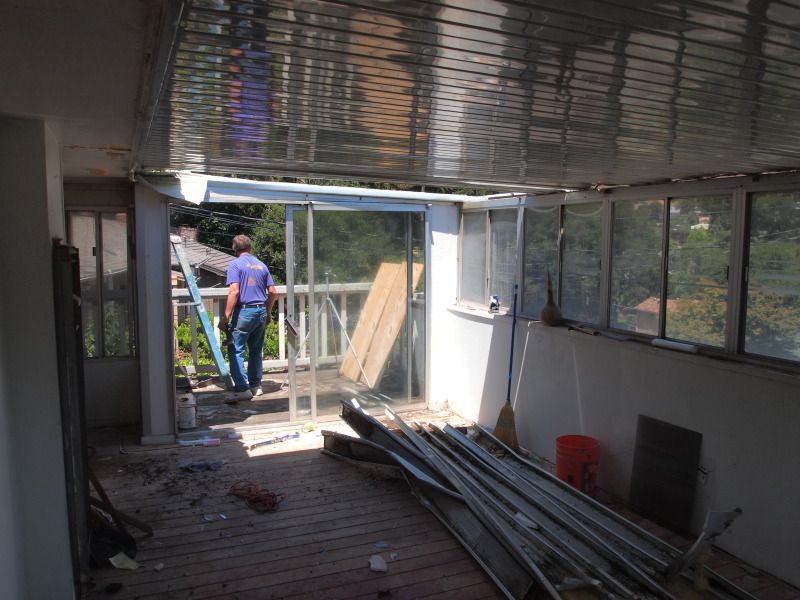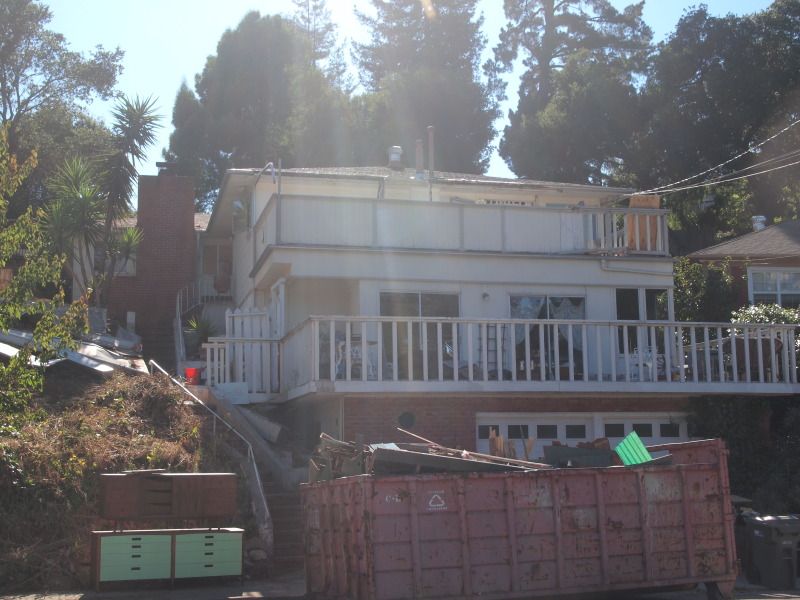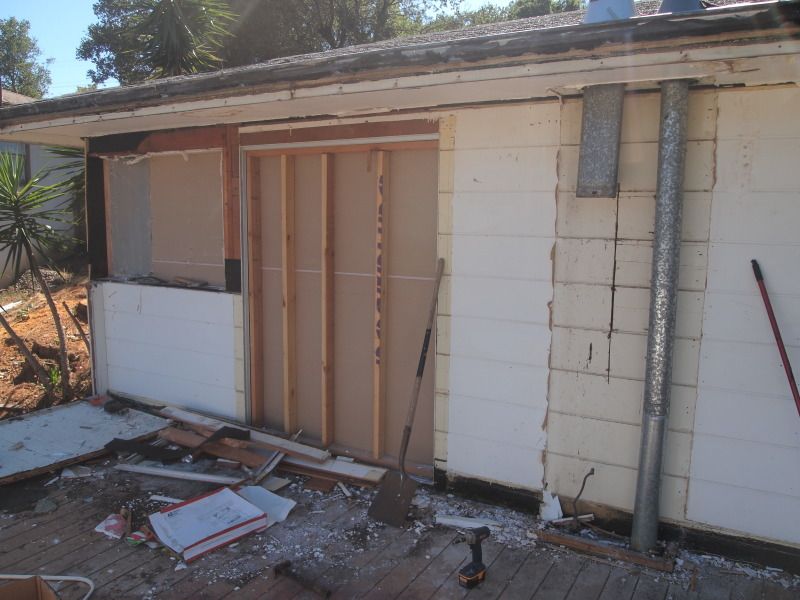 Above is where the old sliding door and corner window were uncovered that used to look onto the upper deck


Above you can see the house used to be symmetrical
Below: LOOK AT ALL THE LIGHT NOW ENTERING THE BEDROOM!!! This is how you can easily see how much better this new/old setup will be.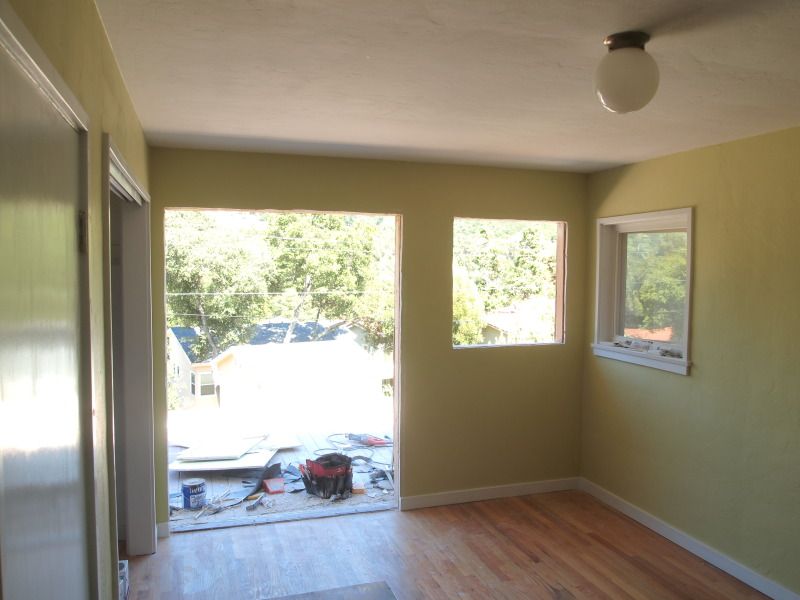 Below you can see that the corner window was reframed and the siding repaired because we are no longer using windows that go all the way to the corner: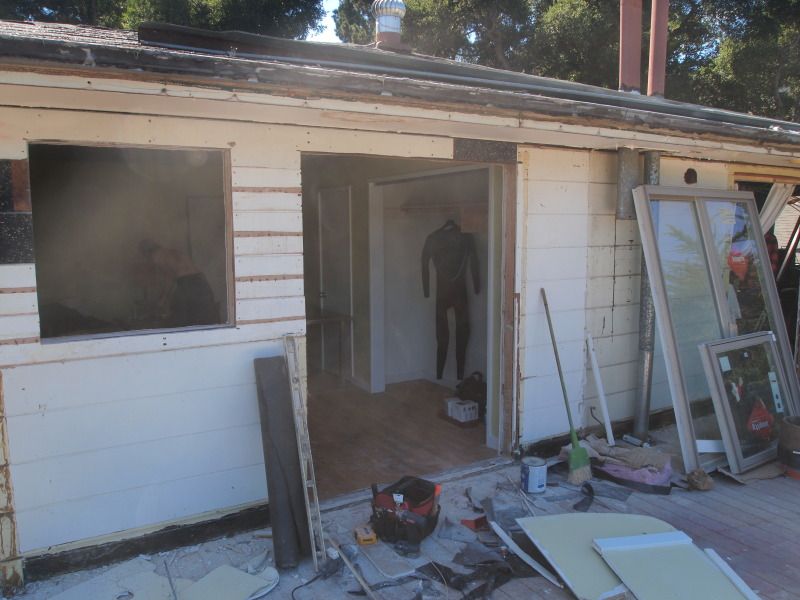 Enjoying the new deck: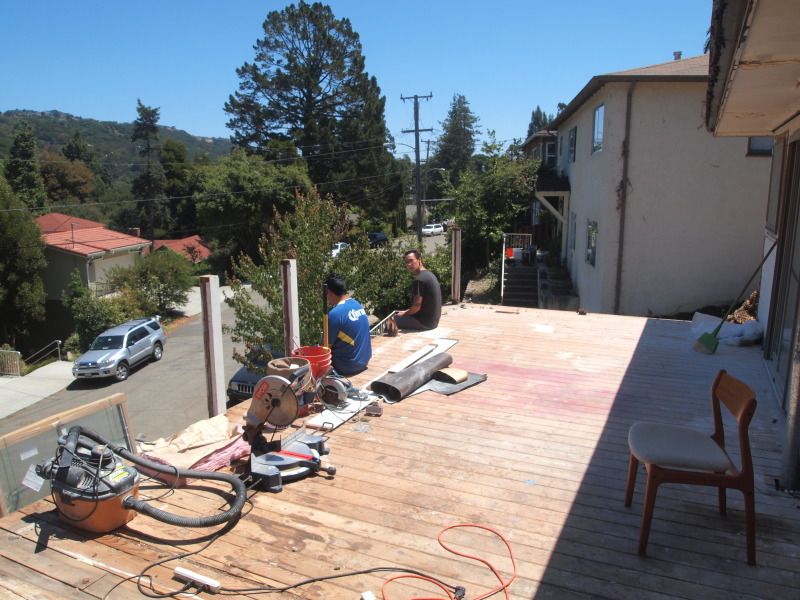 Here is the other corner window which has to be reframed: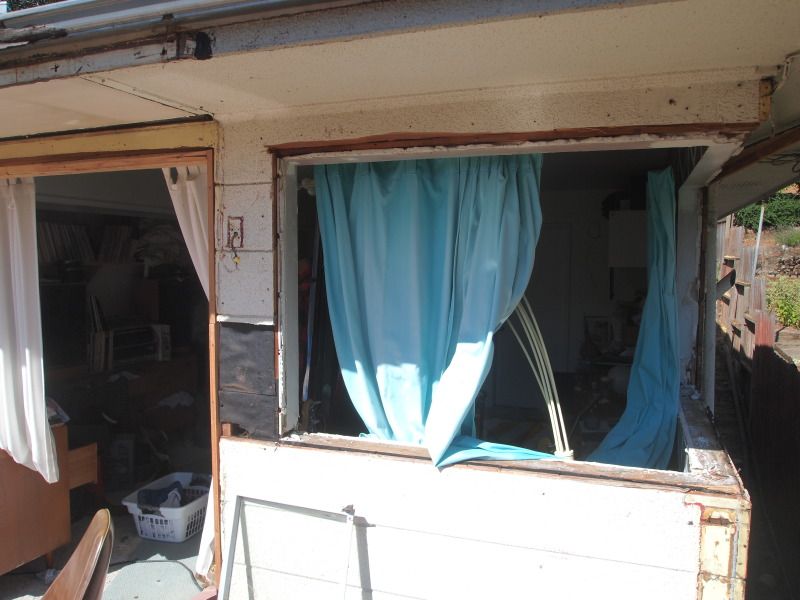 Done: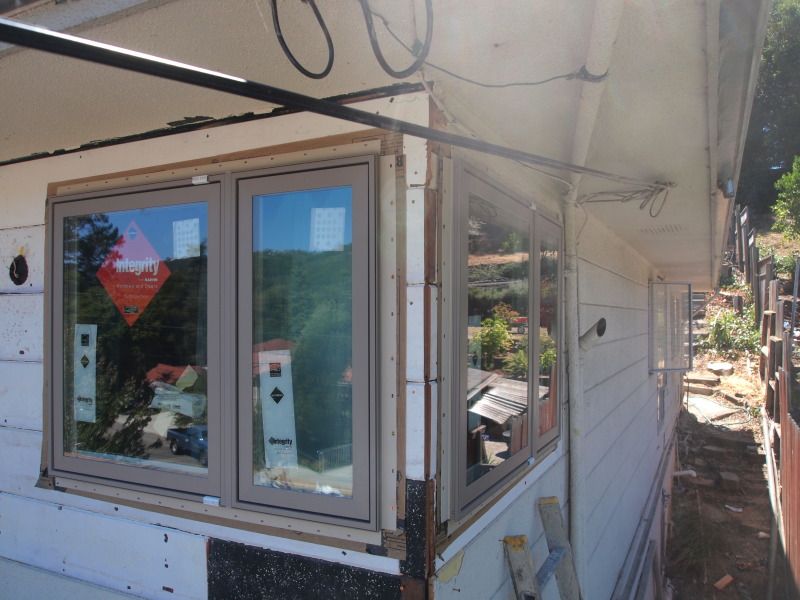 Side View: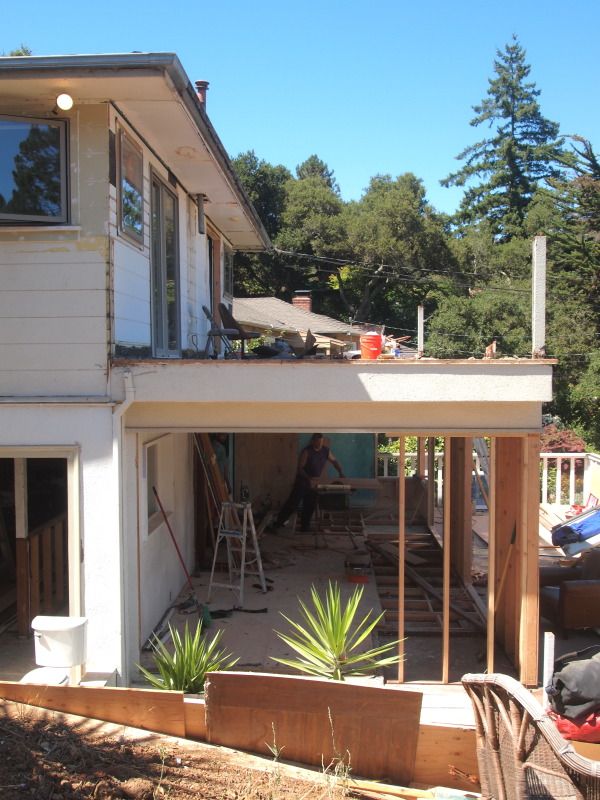 The lower bedroom was framed with beams and posts rather than studs so it had no room for electrical or insulation. So we had to reframe it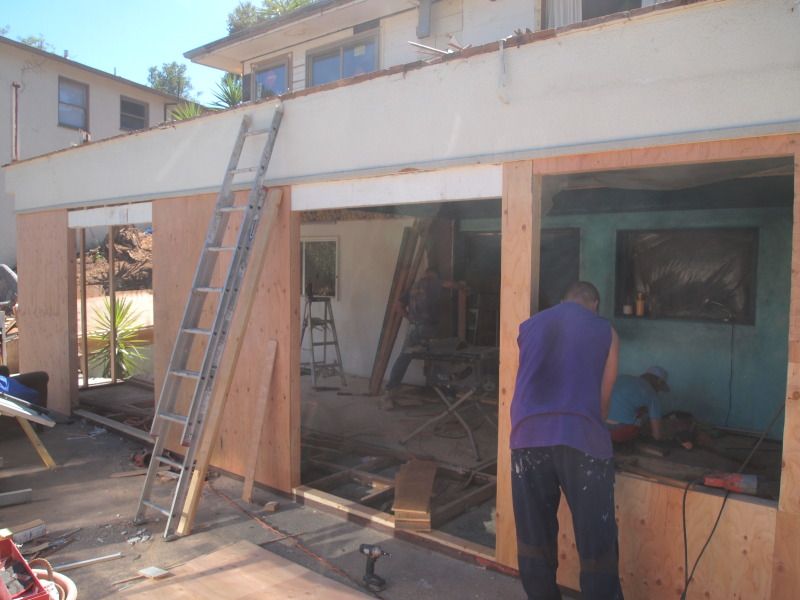 My Dad and my friend Mark, a couple of the consultants on the job.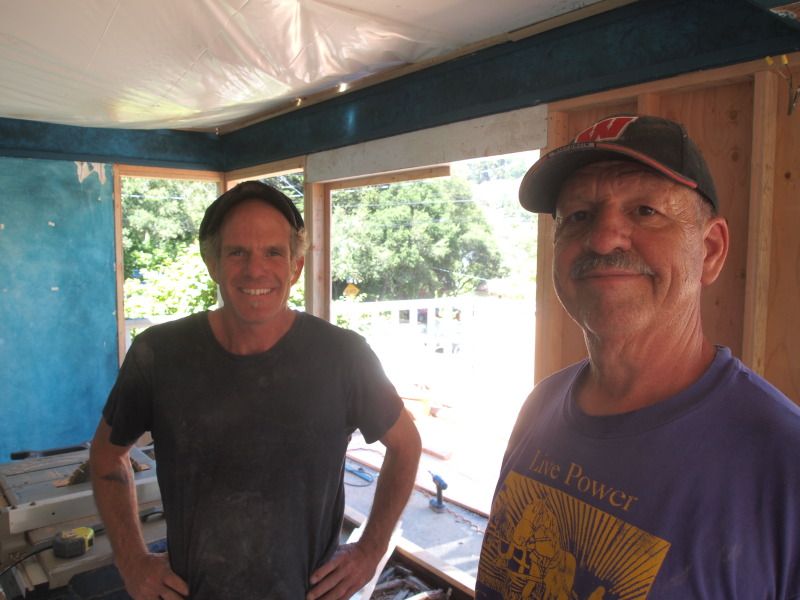 Windows and doors: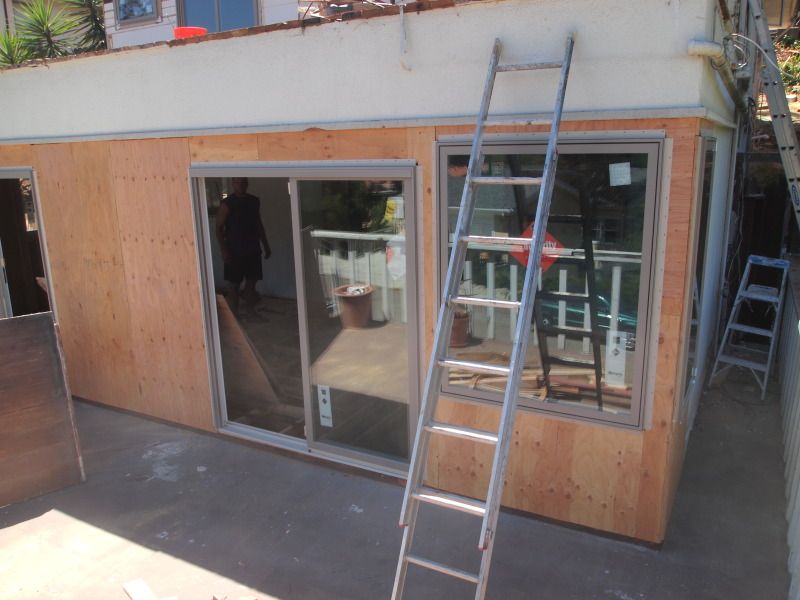 Next up: reframing of the upper deck