I recently came across this charming couch for free on the sidewalk.  I was elated!  But after sitting on it, the cushions were so lumpy I thought someone had stashed bags of coke in there.  In fact it was just the original polyurethane foam which had degraded into hard lumps and lots of dust which looked like corn meal…
So I emptied out all the cushions and did some research online.  I found the cheapest way to get a lot of foam is to buy a used all-foam mattress.  I got a king size for $100 from craigslist that was damaged.  Look for mattresses that are not pristine, because the fact that most people don't want to sleep on a dirty mattress makes them really cheap.  The mattress had 2″ of memory foam on top and 4″ of regular foam on bottom.
I assumed the foam would take the shape of the cushion if the foam was too big for the cover, but I was wrong.  You actually have to get the cushion just the right size for the cover, which is exactly 3″ thick.  I split the layers of foam and tried the 4″ foam first.  Too big.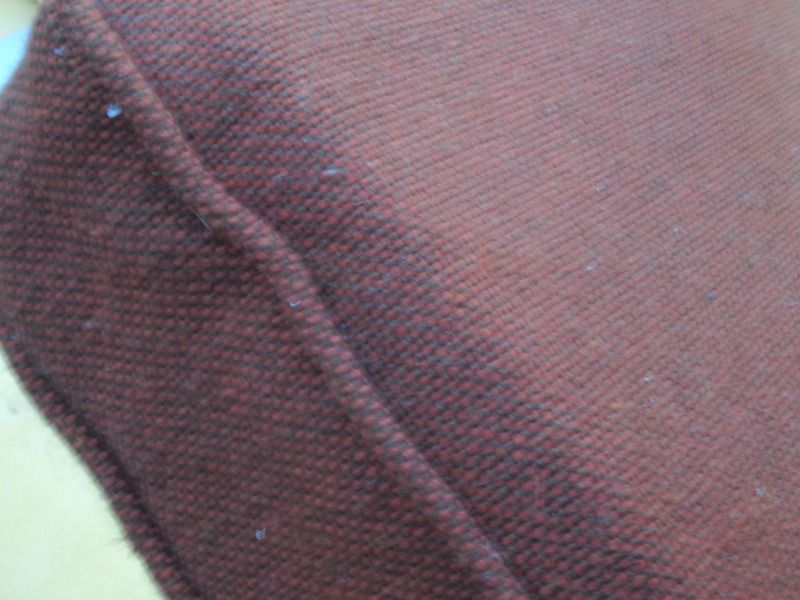 And the 2″ memory foam was too small.  So I went to the fabric store and got some thick, 1″ batting.  I squished it lightly with my finger and it appeared like 2 layers of it would compress down to make up the extra 1″ I needed to add to the 2″ memory foam and get the 3″.  The result feels really squishy and good!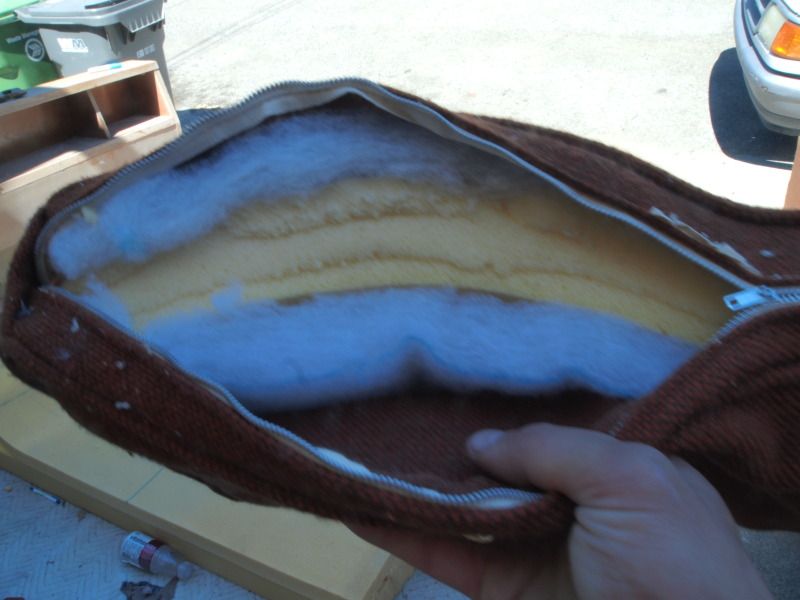 While I was at the fabric store, I saw that they had foam pieces but they were expensive.  It was around $60 bucks for a piece which was 2×6′x3″ thick.  My matress was cheaper because I got 4 times that but I also had to do a lot of work to make it the right size and now I have a bunch of extra foam in my garage.  Now I have to re-foam another couch to feel like I made the right choice buying all that extra foam.

I also refinished the wood around the edges and cleaned the upholstery.