I got these chairs from a hoarder's house for very cheap but they were in terrible shape. I saw the bent plywood and Thonet tag (surprisingly pronounced tone-ET) and pulled them out of the rubble along with a very rough Lane coffee table. The chairs are definitely inspired by the Eames plywood chair, pictured below.

I decided to refinish them because the plywood was in such rough shape and I knew the wood could be restored to like new condition. The vinyl was rough too but I don't have the upholstery skills to do the seat back which has binding covering the seam.

Original condition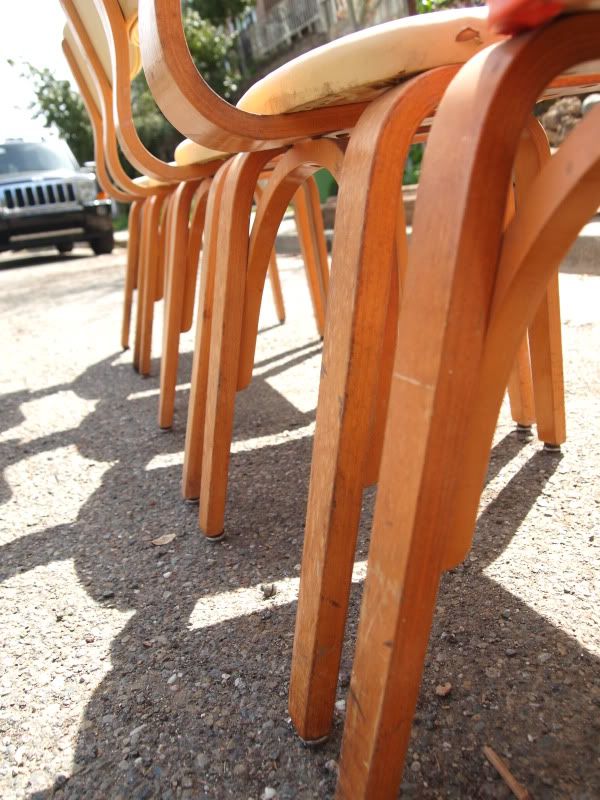 First I dismantled all the chairs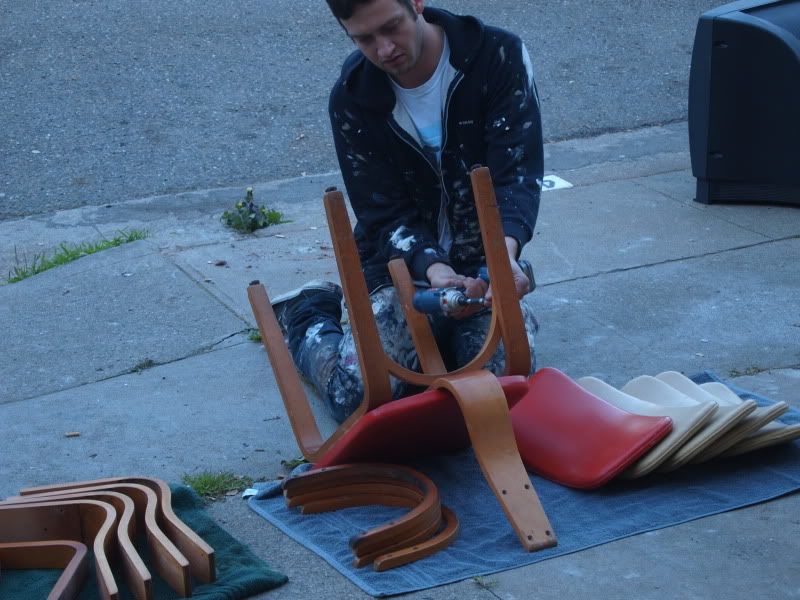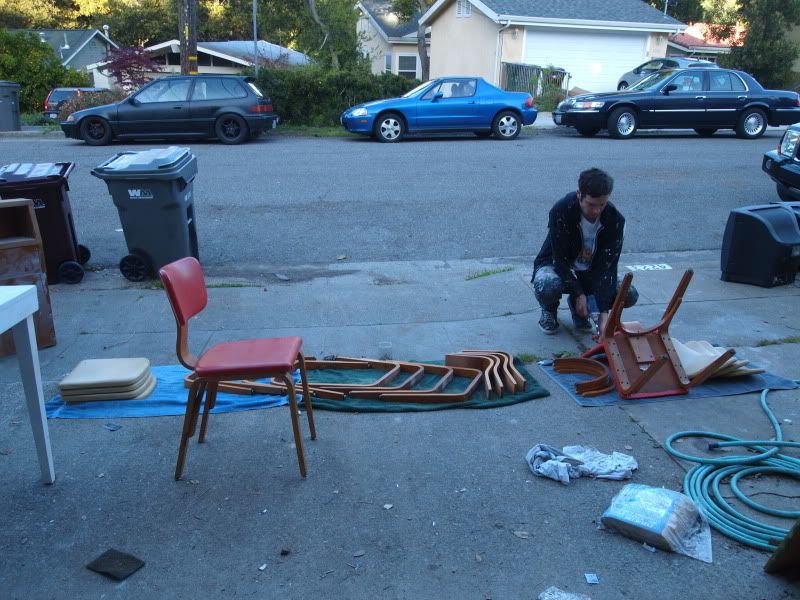 Sanded all the parts


I stained them so they would be yellow and look as old as they did before I took off the varnish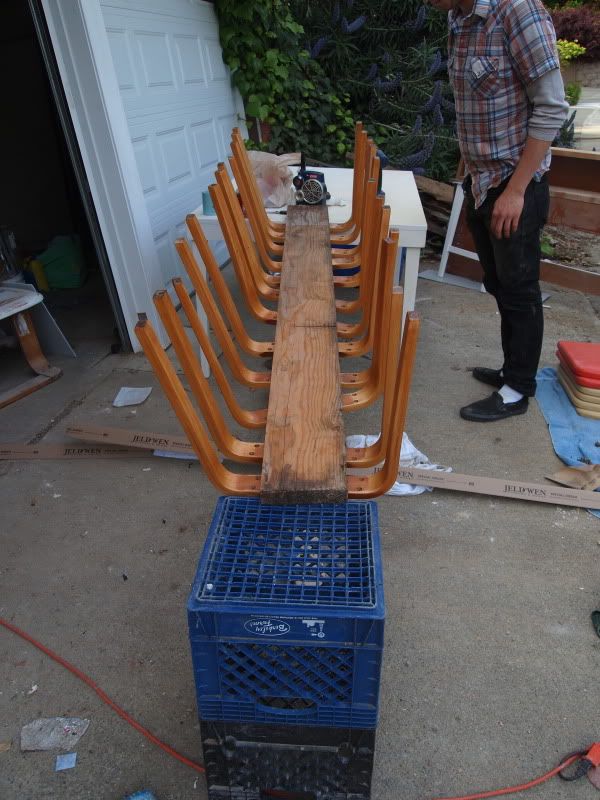 Reassembly and 2 coats of tung oil.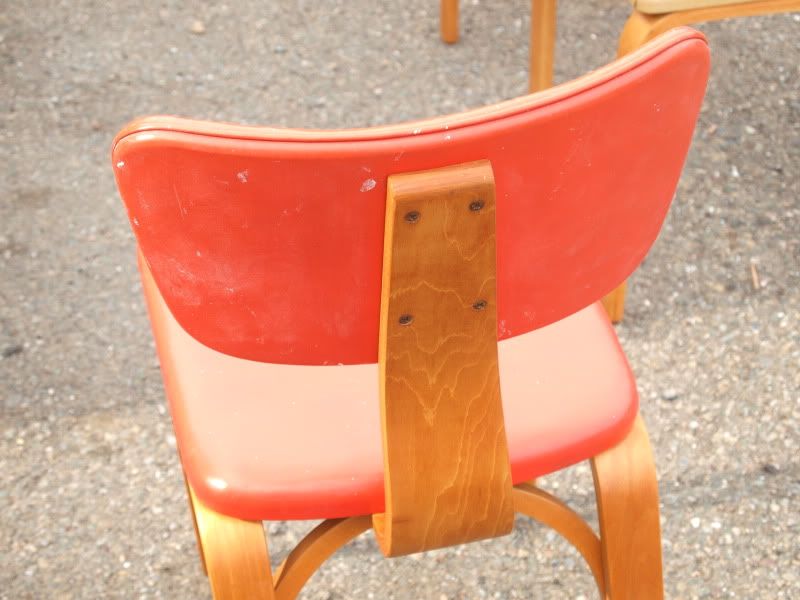 I think the finish on the plywood turned out awesome, don't you? Sold these for $400.
Here's the Lane coffee table. This was a popular model, which makes sense because it looks really good. You can't see it very well but the old top was trashed – a nasty old dark brown refin, deep scratches and paint splattered ALL over it. Fortunately everything sanded out and it looks amazing!